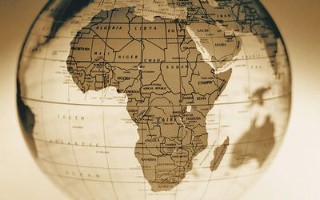 INVESTORS from Europe, Asia and the US are not the only ones chasing growth opportunities in Africa these days — Africans themselves are waking up to the potential across borders in their own backyard.
The same trends that have lured foreign capital to the continent — rising wealth, sustained economic growth and a swelling young population — are attracting investors in South Africa, Kenya, Nigeria and even Namibia.
Between 2003 and 2011, intra-African investment into new foreign direct investment (FDI) projects in Africa grew at a 23% annual compound rate, according to Ernst & Young. Since 2007, that rate has increased to 32.5%, more than double the growth in investment from non-African emerging markets and almost four times faster than FDI from developed markets.
As Nigeria's Finance Minister Ngozi Okonjo-Iweala told this year's World Economic Forum on Africa: "We focus on FDI all the time. How about AIA — Africans investing in Africa." Cross-border African investment is set to accelerate as local firms seek new markets, resource-rich countries launch sovereign wealth funds and assets held by pension funds grow.
Underpinning this are the favourable demographics of sub-Saharan Africa, the world's youngest region, which will be the only region of the globe not to experience a decline in its saving rate by 2030, according to the World Bank.
By the middle of the century, Africa's working age population will number 1.2-billion people, from around 500-million today, meaning it will provide one in four of the world's workers, compared to one in eight from China.
While FDI and portfolio flows from outside the continent will continue to provide long-term capital, skills and technology, many believe growing intraregional investment will create a virtuous cycle, encouraging greater foreign investment.
"Foreign investors are much happier putting their money behind local investors," said Gachao Kiuna, TransCentury CE, a Nairobi-listed infrastructure company which invests in countries such as Uganda, Mozambique and the Democratic Republic of Congo.
"Domestic investment is the real trigger towards driving high investment levels," he added.
Swelling savers' pool
South Africa has led the way in intra-African investment, with companies like MTN and Shoprite among the first to venture further north. Africa's biggest economy is now one of the top five overall investors on the continent.
To the east and west, regional powerhouses Kenya and Nigeria are also major cross-border investors.
Nigeria's Dangote Cement, controlled by the continent's richest man Aliko Dangote, is investing $5bn to build an African cement empire, with projects planned in Cameroon, Senegal, Ethiopia, Zambia and South Africa.
Kenyan and Nigerian banks have also expanded into their surrounding regions. Nigeria's United Bank for Africa, with operations in 18 other African states including Ghana, Mozambique and Tanzania, expects to generate half its revenue from the rest of Africa in coming years, from 20% now.
"There is a lot of potential in sectors like oil and gas which in the next ten years will still be booming in Africa," Emmanuel Nnorom, chief executive of UBA Africa, told Reuters.
Africa's burgeoning pool of savings will help to drive the intraregional investment surge.
"Everybody talks about the rising middle class, growing urbanisation of the labour force. Even more important is the formalisation of the labour force which is creating more contributors to pension funds," said Eliot Pence, who heads the Africa practice at US advisory firm McLarty Associates.
Like the rest of the developing world, sub-Saharan Africa's stock of capital is set to balloon in the next two decades and will rise to $23.3-trillion in 2030, from $11-trillion in 2010, according to a World Bank report published in May.
Big players
Pension funds in Africa could become prominent continental investors, though analysts say many will need to update their asset allocation regulations.
Renaissance Capital estimates that total assets under management of sub-Saharan Africa's six biggest pension funds could surge to $622bn by 2020, from $260bn in 2010, and by 2050 they could balloon to $7.3-trillion.
Africa-focused private equity firms are already tapping local pools of capital. Emerging Capital Partners said 44% of investors in its third Africa fund established in 2008 were local institutions, up from 26.8% in its first fund set up in 2000.
Helios Investment Partners hopes African institutions can become an even larger part of its investor base, said partner Dabney Tonelli. "Given the growth of pension funds … you see the potential for these institutions to become the big players in African private equity," she said.
South Africa's Government Employees Pension Fund, the continent's largest with around $120bn in assets, is investing 1% of the fund in the rest of Africa, but can invest up to 5%.
Namibia's $6bn Government Institutions Pension Fund (GIPF) has a 27% allocation to South Africa and 8% to the rest of the continent, where it is investing in both listed markets and private equity, CE David Nuyoma said. The returns have not disappointed, he added.