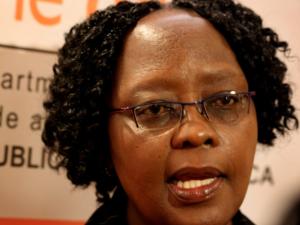 Johannesburg – Trade and Industry Deputy Minister Elizabeth Thabethe has called on South African companies to invest in the Democratic Republic of Congo (DRC), the department said on Sunday.
She was speaking on Friday at the fifth Investment and Trade Initiative (ITI) in Lubumbashi, her spokesman Sidwell Medupe said in a statement.
The ITI was aimed at improving bilateral trade relations with partners such as the DRC.
Spouth African companies which already invested in the DRC included AngloGold Ashanti, the Industrial Development Corporation, and Standard Bank, said Thabethe.
"A lot is being done and has been done in regard to foreign trade and investments, however it is not enough," she said.
"There is a greater room to increase investments and grow the volume of two way trade, and create a more diversified exports from both countries."
Thabethe said South Africa wanted the see the DRC prosper.
The governor of Katanga province, Moise Katumbi, had moved to assure the South African business community that the DRC government was working to ensure the country was attractive for business, said Medupe.
Katumbi had encouraged investors to take advantage of the opportunities the country had to offer in a variety of sectors. – Sapa